Bridge - Leather
Desk globe with integrated wireless charging. 

Product description
Sometimes ideas arise from small daily gestures that, suddenly seen in a new light, can give life to something unexpected. It was a trivial routine, like putting the smartphone on our desk as soon as we arrived at the office, that inspired us to design this very special desk globe. "Bridge"'s walnut wood base is a wireless charger for mobile phones: this is how the long Zoffoli tradition meets technological evolution, for those looking for functional solutions without giving up the elegance and class of Made in Italy craftsmanship.
"Bridge" embodies all the wisdom of more than seventy years of our history, from the processing of the walnut base to the rigorously handcrafted decoration of the hand-finished map. The care and attention are always the same, its beauty speaks for itself. The novelty lies in the look at innovation."Bridge" is a bridge between past and present, the globe that collects the legacy of the Zoffoli brand. It is a globe of the past that chooses to embrace contemporary technological innovation. 
The techno-leather map is the characterizing element in this table model; the sphere is supported by a thin steel rod with a modern and innovative imprint. Finally, the walnut base contains the real news of the Bridge model: the wireless charging. 
Features: 
- Desktop design globe with wireless charging
- The base has a surface for wireless charging of QI-compatible devices* 
- Simply place your smartphone on the base and start charging
- Power supply with USB cable included
- Power output max. 15 watts
- 1 USB-Port
- Product dimensions: 22 x 22 x h 32 cm. The base measures a diameter of 17.5 cm.
* It supports Iphone X, Xs, XR, Xs Max, 8, 8 plus, Samsung Galaxy Note8, Note9, S10, S10 +, S9, S9 +, S8, S8 Plus / S8 +, S7, S7 edge, S6, S6 Edge and other devices enabled.
Attention: the globe includes the USB cable but does not include the USB power adapter.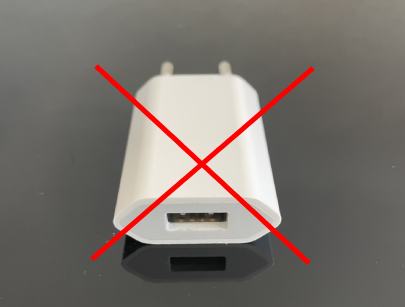 Technical specifications
Dimensions
22 x 22 x h 32 cm
Globe Material
Leather, Polymer
Structure Material
Base in Walnut wood, Rod and Stud in Steel
Rotating globe sphere
Yes
You might also like
An object of great character, designed for those who love unique and design objects.
See the Product