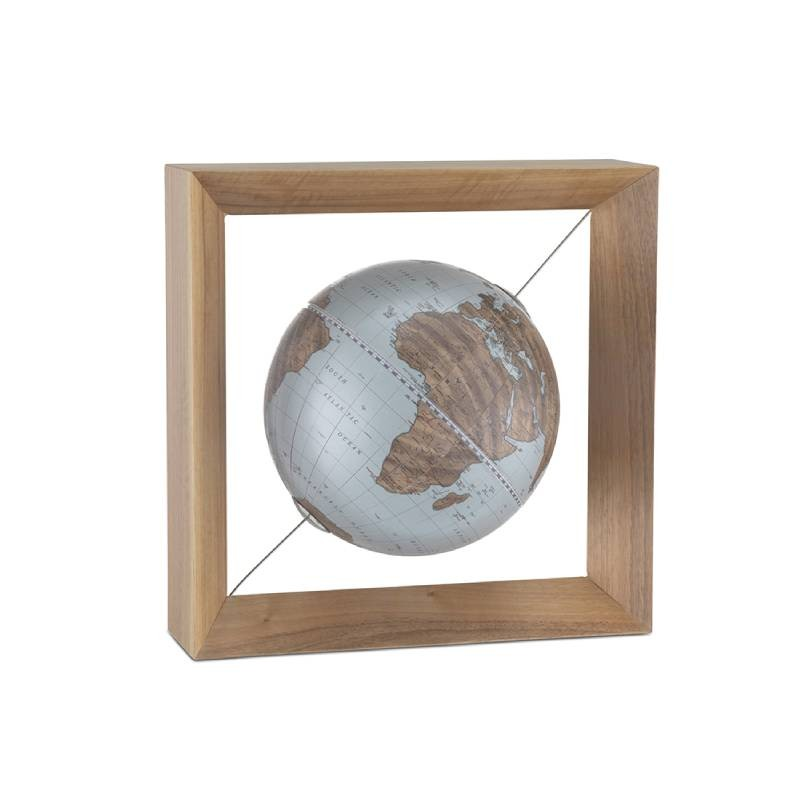 Geometrically Perfect
Zoffoli has always designed and built maps showing where you live and where you dream to go. With the Cube globe we wanted to give you a new perspective, to give a new life to your dreams.
Cube
A highly geometric design, Cube is a piece of furniture of absolute impact and very suggestive.

Product description
The small desk globe Cube is a design object that you will never get tired of looking at and studying, and that will always give you something new.This is, in fact, a fundamentally eccentric artifact that reshapes the concept of the globe itself without betraying its true nature. Our company has been pioneering the globe artisan industry since the middle of the last century, and we will never tire of searching for new shapes, new materials, new methods, and new ideas to represent our planet with elegance. A modern and eccentric globe, Cube is designed to intrigue the collector and to amaze the enthusiast.
The Structure
The high craftsmanship and undoubted quality of the materials used, added to the idea, provide an object of geometrically perfect design. The solid frame in which the sphere is located is fully realized in solid carefully refined walnut wood: from here the axis that, diagonally crossing the square, supports the globe, comes off giving life to a brand new way to discover our world. 
The Globe
The globe, is presented in a totally new structure, suspended diagonally within a frame that exceptionally emphasizes the sphere. 
Technical specifications
Dimensions
22 × 35 × 35 cm
Globe Material
Cellulose, Polymer
Structure Material
Walnut Solid Wood
Rotating globe sphere
Yes