Pisces
Floorstanding globe on wooden pedestal and pressed metal base "Pisces"
COD: Z.803.GEA
Free shipping in Italy and in the countries of the European Community (except Cyprus and Canary Island)
This floorstanding globe with its Ochre and Burgundy updated map is made of high quality materials. The aluminum meridian is hand-painted with an antique brass-coloured patina while the wooden pedestal and the metal base give maximum balance and stability. It will add a touch of classicism both in your office and at home.
Features
- Dimensions: 40 × 40 × 110 cm
- Designed to give a touch of elegance to your living room or your office
- Ideal for classic interiors
- Suitable for those who have small spaces (for a greater product enhancement we suggest placing it in a space of at least 60×60 cm)
- The "Pisces" globe is also perfect as a gift idea to amaze.
CONTEMPORARY MAP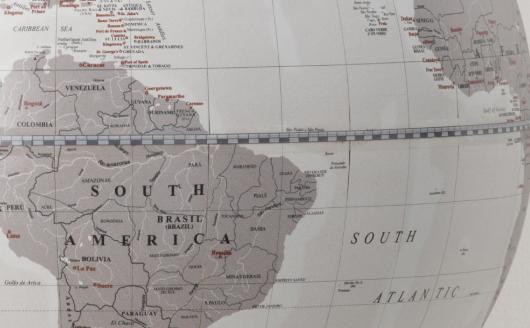 In the Contemporary Map modern cartography marries design. Current and detailed information are combined with modern styled chromatic combination. To be noticed: every state has the name of the nation written in its own national language, with relative English translation. An original and interesting journey between world's languages!
Data sheet
Dimensions
40 x 40 x h 110 cm
Globe Material
Cellulose, Polymer
Structure Material
The leg is handcrafted from solid hardwood with a chestnut stain, The meridian is in aluminum
Globe color
Ochre/Burgundy
Rotating globe sphere
Yes
Related articles on blog
No related articles on blog