Lines measuring the world, maps showing where you live and where you dream of going, ancient and modern navigational routes to the discovery of a united world without boundaries: this is the dream that Zoffoli shares with you
A line of latest generation globes in antique and modern style, made in Italy, with love, only for the most demanding customers
World globes made in Italy
More than just globes: those from the Zoffoli Elegance line are real furnishing accessories, precious works of art designed for lovers of taste and refinement, capable of telling stories about you and giving a unique and unmistakable touch to your interiors.
The flagship product of the Elegance line is the bar globe, invented in the 50s by Italo Zoffoli and since then the pride of our company. Within this range, you will also find desk and floor-standing globes, classic and modern. A wide assortment of carefully selected products to ensure you will be able to find the one that best represents you.
Enjoy the journey through the Elegance line!
From design to production, Zoffoli globes of the Elegance line hold all the excellence and quality strictly Made in Italy.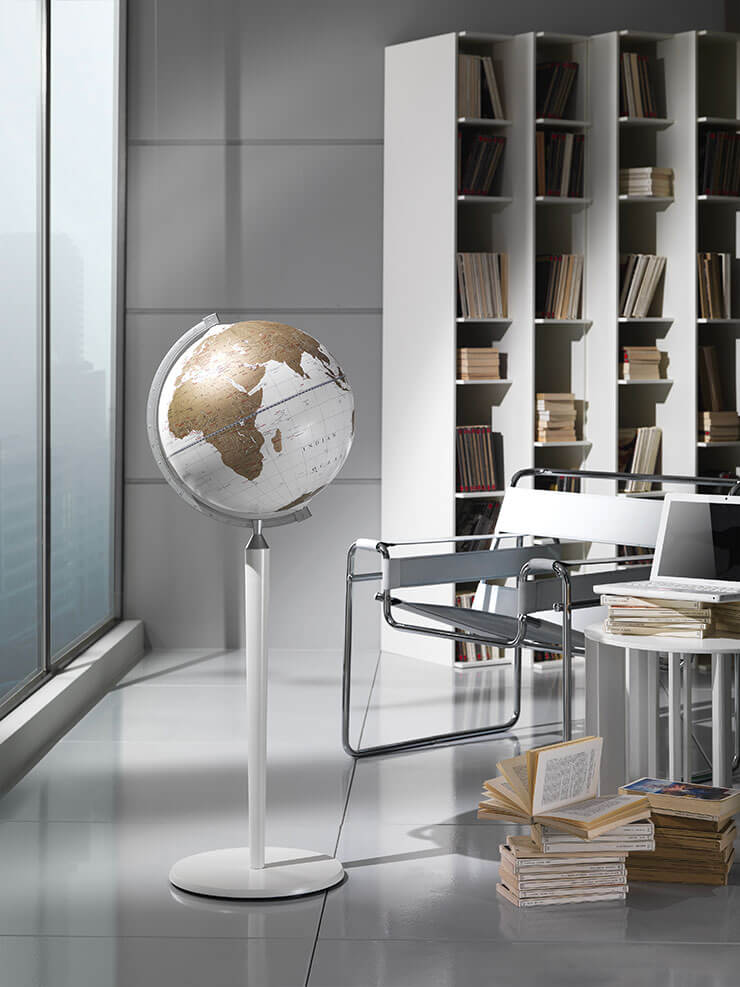 The Zoffoli Elegance line was born from the magical combination of tradition and innovation: the result is a wide selection of exclusive globes to decor any environment with a touch of class and originality.
Original, charming, refined: the globes of the Elegance line have always been distinguished by their fine design. Ideal for those looking for a valuable piece of furniture, they are the protagonists in every space.